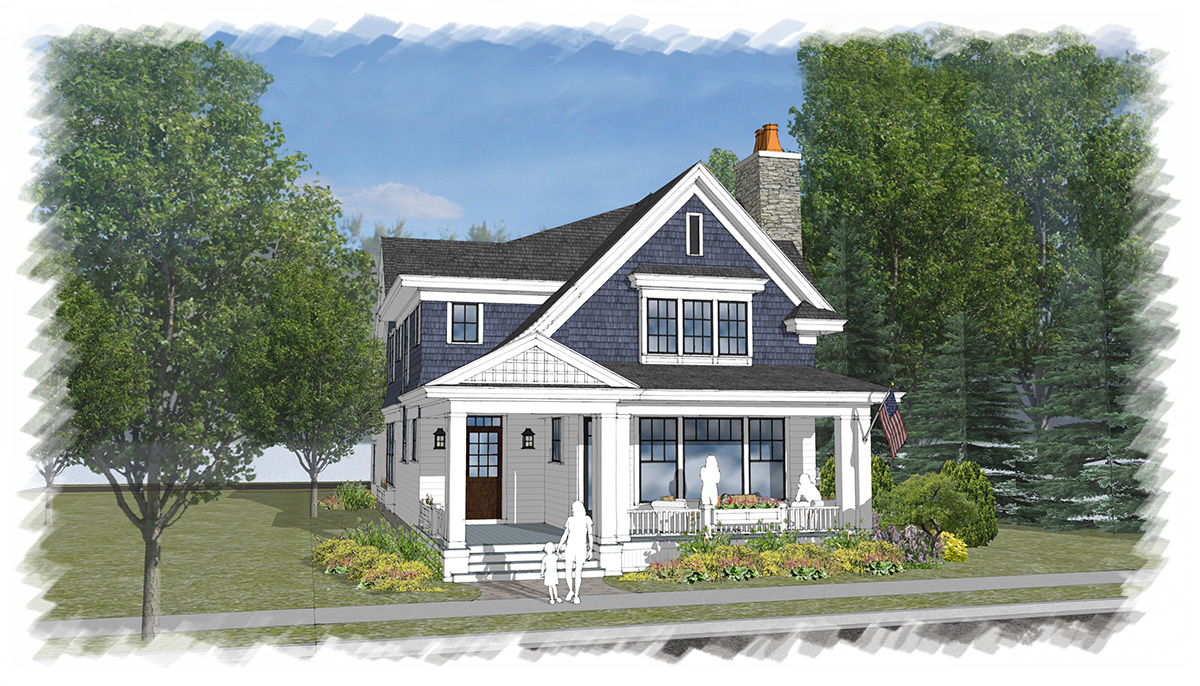 HARBOR COTTAGES LOT 5
Steps from Downtown
A new "below the bluff" Harbor Springs neighborhood by the Cottage Company. The project will ultimately consist of nine cottages built in a traditional, pedestrian-friendly genre, with a single vehicular entry off Third Street, alley-facing garages, large front porches and period-correct architecture.
One Lot Left 
Lots at Harbor Cottages sold out quickly. As the only property currently available for sale, Lot 5 enjoys a desirable cul-de-sac location and surprising privacy. Design your own cottage—or use our schematic design as a start—to take advantage of the vacant, city-owned woodland to the west by orienting views and designing private outdoor entertaining space.
Use Ours or Design Your Own
The design possibilities for Cottage 5 are endless. Shown here is an open floor plan with 3 to 5 bedrooms plus den or office and 3 to 5 baths. The plan contains approximately 3,000 square feet with a large front porch, attached garage, and amazing outdoor living space. $195,000
Share with a friend.